ART 7W/G2+ 7" hands free monitor with Wifi
Reference : ART 7W/G2+
Product code: 12210710
EAN code : 8429898018263
"G2+" digital installation of 2 non-polarized wires.
Case made of white ABS plastic.
Surface mounting.
Hands-free monitor with 7" touch screen and Wifi integrated.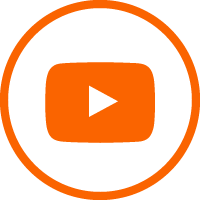 Vídeo tutorial app G2Call+ pairing.
Dimensions: 222(W) x 154(H) x 15(D) mm.
More information
7" capacitive touch screen, soft touch buttons.
High efficiency loudspeakers.
Call forwarding through WIFI to mobile phones (app G2Call+, available for Android and IOS).
Audio communications, video and secret door opening.
Video-spy functions, auto-start, doctor mode and do not disturb.
Intercommunication with other units of the house selectively.
Personalization of ring tones.
Connection to the entrance door pushbutton, which saves the use of the doorbell.
Output to auxiliary call repeater.
Image memory, up to 100 photos in internal storage. Micro SD card slot for video recording.
Functionality of automatic erasure of images after 30 days.
Up to 4 monitors in the same house without additional power.