Kit de vídeo de 1 línea con desvío Wifi S5110/ART 4W LITE
Reference : S5110/ART 4W LITE
Product code: 12205114W
EAN code : 8429898024967
SOUL/1 LITE vandal-resistant door panel with one call button.
ART 4W LITE/G2+ hands-free 4" monitor with integrated Wifi.
FA-G2+/LITE power supply.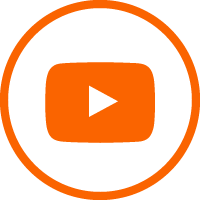 Vídeo tutorial app G2Call+ pairing.
More information
ART 4W LITE/G2+ MONITOR
Navigation capacitive pushbuttons.
High efficiency speakers.
Wi-Fi call forwarding to mobile phones (G2Call+ app, available for Android and iOS).
Secret audio, video communication and door openings.
Video-spy, autoswitch on, Doctor mode and Do Not Disturb functions.
Selective intercom with other units in the apartment.
Ringtone selection.
Doorbell ring connection, which allows to save the use of the doorbell.
Auxiliary sounder output.
Up to 4 monitors in the same apartment without additional power supply.
Dimensions: 110(W) x 155(H) x 14(D) mm.
SOUL /1 LITE VANDAL RESISTANT DOOR PANEL
Made of cast Zamak alloy, graphite colour
120º CMOS camera..
IK-07 vandal-proof and IP-44 weather resistant.
Self-ignition LEDs depending on the external illumination conditions.
Coloured guide icons signal the different system states (call in progress, in communication, door opening or system busy).
Metalic call pushbutton.
Secret audio, video communication and door openings.
Relay output to activate two doors.
Analogic CCTV camera connection.
Surface installation.
Dimensions: 90(W) x 170(H) x 27(D) mm.